PART OF CORE BUSINESS
HERITAGE OBJECTS
What is a Heritage Object?
A heritage object is defined as any moveable property of cultural significance which may be protected in terms of the provisions of the National Heritage Resources Act, No 25 of 1999 (NHRA). This may include archaeological artefacts, palaeontological and rare geological specimens, meteorites and any other object which holds cultural significance as outlined in section 3(3) of the Act.
Heritage Objects are diverse moveable objects   which may be publicly and privately owned and could be found in homes, museums, churches, schools, government buildings and universities. Heritage objects range from the purely aesthetic, to the functional and even mundane.  However, all heritage objects through time, grow in significance and are imbued with meaning throughout the course of their existence. Objects may hold increased significance due to their historical contexts, associations to events and figures of national importance, to technological innovation, natural and scientific interest and to cultural traditions and practices as they yield important information about who we are, where we come from and our development as a nation. Regardless of whether these heritage objects are in public or private ownership, they form part of what is defined as the National Estate of South Africa (link to definition of National Estate)
SAHRA's Role in regulating  the movement of Heritage Objects
SAHRA is mandated by section 32 of the NHRA, to regulate the movement of heritage objects and set the norms and standards for the protection and conservation, thereof.
Anyone who intends exporting an object described on the List of Types must apply for a permit from SAHRA and pay permit fees. Applications for permits to export a Heritage Object must be lodged on the South African Heritage Resources Information System (SAHRIS). (https://sahris.sahra.org.za ) Should you wish to lodge an application please create a profile and follow the steps outlined in this, otherwise you can page through SAHRIS to gain valuable knowledge about the types of heritage resources SAHRA regulate and manage. guideline.
In considering an application to export any object listed in Government Gazette No. 42407 of 18 April 2019  permanently, SAHRA must consider whether the object:
a) is of outstanding significance by reason of:
its close association with South African History or culture,
its aesthetic qualities, or
its value in the study of the arts, or sciences; and
b) is of such degree of national importance that its loss to South Africa would significantly diminish the National Heritage,
and if satisfied that the object fulfils both these criteria, may not recommend the issue of a permit, to export the object permanently.
If the objects meet the criteria, and form part of the National Estate, they are protected and may not be exported
SAHRA is mandated to issue or refuse an export permit. If SAHRA refuses to grant an export permit, the applicant has the right to appeal against SAHRA's decision. The List of Types has been aligned with and incorporated into the South African Revenue Services Prohibited and Restricted List. To see this list, go to:
Protection of Heritage Objects:
Heritage Objects are protected either as types of objects as described on the List of Types referred to earlier or these may be Specifically Declared:
Types of Objects in the custody of State entities and State supported institutions (Local Authorities, Provincial Departments and National Departments) may not be alienated without SAHRA's consent. State entities or supported bodies are  custodians of some of the most significant heritage objects, and the Act requires State entities to maintain and conserve those objects in  their custody..  In terms of section 9, SAHRA  assesses  firearms and railway related heritage objects, among many others.  There  are  systems and procedures in place towards this end. SAHRA also ensures that interested and affected individuals and heritage bodies are consulted in the process. Guidelines and procedures to ensure compliance have been developed.
State entities and supported bodies must submit the notification on SAHRIS if they intend  to alienate any heritage objects, if these  objects meet the minimum requirements in terms of the List of Types of Heritage Objects used  as a benchmark.
Specifically Declared Heritage Objects (link to Grading and Declaration page)
Heritage Objects which are considered to be unique, special and/or under threat may be specifically declared (see list) .  According to the Act, (s58(f)), all objects or collections previously gazetted under the National Monument Council Act of 1969 which are considered to be cultural treasures in terms of section 5(c) and moveable national monuments in terms of section 10 of the previous Act are heritage objects. Owners of collections that fall into this category are encouraged to contact SAHRA Heritage Objects Unit in this regard.
Any member of the public may submit a nomination (link to nomination form) for an object or collection to be declared, though only SAHRA has the authority to officially declare a heritage object or collection. Nominations should be submitted to SAHRA where the significance of the object(s) or collection will be assessed, and should they be found to be of national importance, they may be published in the Government gazette and will be appropriately recognised and subject to monitoring by SAHRA to ensure the safety and integrity of the object(s)/collection..
Owners or Custodians of Specifically Declared Heritage Objects or Collections must apply for a permit from SAHRA if they intend to conduct any restoration and maintenance work on any declared Heritage Object or disperse any Collection.
If the owner(s) of a specifically declared object or collection intend  to sell the said object(s) or collection in South Africa, SAHRA must  be notified.  The relocation of subsequent condition of the objects must follow best practice
Though it is SAHRA's responsibility to monitor specifically declared heritage objects, it is also the responsibility of the owner/ custodian   to ensure that heritage objects/ collection in their custody are looked after according to standards set by SAHRA
The following objects and collections are specifically declared: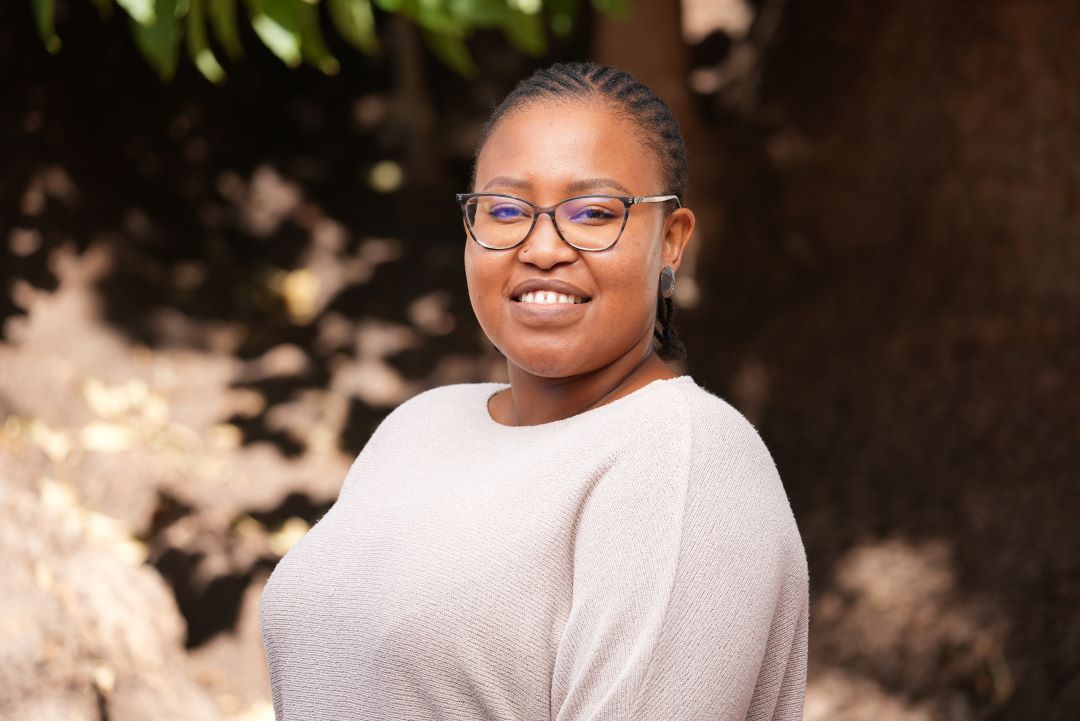 Leomile Mofutsanyana
Acting Manager
Nolitha Ngcai
Declarations Officer
1. The Three Bronze Cannons | Eastern Cape
The Bronze Bocarro Cannon
The Bronze Feyo Naval Cannon
The Bronze (brass) naval Cannon
2. Broster Beadwork Collection | Eastern Cape
3. The Hill Organ | Eastern Cape
4. The Miracle Cannon from Wreck of Sacremento | Eastern Cape
5. The University of Fort Hare Collections |
6. Castle Hill Antique collection and memorabilia | Eastern Cape
7. The Gnome aircraft engine | Free State
8. The Kitty Steam Locomotive | Gauteng
9. The Jan Smuts study | Gauteng
10. The South African Mint Collection | Gauteng
11. The Kruger Chairs | Gauteng
12. The NZASM railway carriage No. 18 | Gauteng
13. The NZASM locomotive No, 242 | Gauteng
14. The Paul Loewenstein Collection | Gauteng
15. The Dias Cross | Gauteng
16. Ten Harvard Aircrafts | Gauteng
17. Emil Kessler | Gauteng
18. The Christianberg Berlin Mission Church: Cast Iron Commemorative Cross | Kwazulu Natal
19. The Christianaberg Berlin Mission Church: 1846 Church Bell | Kwazulu Natal
20. The Voortrekker pulpit | Kwazulu Natal
21. Castor and Pollux, two 6.3 inch RML Howitzer Guns | Kwazulu Natal
22. The One O'Clock Gun | Kwazulu Natal
23. The Naval Gun | Mpumalanga
24. The Steam locomotive 'Clara |
25. The Moffat's Pulpit |
26. The Kuruman Press |
27. The collection of cultural artefacts | Gauteng
including the gold rhino, bowl and sceptre, associated with the Iron Age settlements on Mapungubwe Hill, the Southern Terrace, K2 and Bambandyanalo, situated on the farm Greefswald, Messina District, exhibited at the Mapungubwe Museum
28. William Fehr collection | Western Cape
29. Kirby Collection of Musical Instruments | Western Cape
30. The Groote Schuur collection | Western Cape
31. The Sun Dial | Western Cape
32. The Clock | Western Cape
33. Blackie | Western Cape
34. The Van Plettenberg Beacon | Western Cape
35. The Anrieth pediment | Western Cape
36. The Brandy still | Western Cape
37. The VOC Beacon | Western Cape
38. The Pulpit | Western Cape
39. The 9 Inch MLR Gun | Western Cape
40. The Printing Press of GRA | Western Cape
41. The symbolic silver Vice Admiralty Oar of the Cape of Good Hope | Western Cape
42. The socio-historical collection of the Genadendal Mission Museum | Western Cape
43. The late nineteenth century panoramic painting of Cape Town by JL Pickering | Western Cape
44. The Freedom Charter | Gauteng